This article by Tariq Akbar, CEO and Co-founder of LegalEase Solutions, was published on January 25, 2023, on Law.com
Four key non-legal areas general counsel can focus on to assist with recessionary pressures, and the tools that can help.
Mass layoffs from major industry players have unsettled the economy. This year got off to a rough start with Microsoft, Amazon and Salesforce's layoffs during the first few weeks of January 2023, which, at this time, rank as the tech sector's second-, fourth- and fifth-largest layoff events since the pandemic's onset.
In response to economic pressures, enterprises need to strategize around costs, potentially reduced sales and a possible recession.
General counsel (GCs) are under continued budgetary pressures and face expanded oversight over newer areas such as contract lifecycle management (CLM), legal tech, legal ops implementations and, potentially, risk and compliance. As GCs work toward increasing the legal department's value, the stakes they confront are now higher. There is a need to be more proactive in finding new ways to increasingly add value to help navigate the turbulent economic weather, and be more hands-on today than before.
GCs need to review and potentially redesign their playbooks, processes and workflows. This process includes identifying and leveraging appropriate technology required to drive this change. Legal departments today can pull valuable enterprise-level information from the databases they control and have access to, giving them the potential to help increase sales and reduce costs for their organizations. Therefore, GCs and their departments have the ability to transform the legal function for the company's benefit.
To leverage this potential, GCs and their legal departments today need to think more strategically and tactically. Here are four non-legal areas they now have the ability to influence.
1. Increasing revenue predictability and reducing contract execution times
Keep client contracts accessible. Client contracts contain all obligations and revenue information for the enterprise's existing clients. Comprehensive reports for the sales team can help them better understand their revenue floors and develop attendant strategies for nurturing client accounts.
Pinpoint contracts up for renewal. Business development teams can plan in advance opportunities for reviewing terms and negotiating price escalations where necessary to protect the company's financial health. However, a disorganized, manual-driven approach can leave the company at risk for revenue leakage and client attrition.
Track timelines from initiation of contract negotiation to contract execution. This will allow law departments to understand the incoming contract workload, avoid bottlenecks and manage incoming transactional workloads. Once this visibility is attained, law departments can create milestones to reduce average contract execution times.
Tools that can help: While teams can always manually review and Excel out contract milestones, a robust CLM system with sophisticated reporting capabilities can simplify this process substantially. Law departments can run a targeted search to identify key contracts with start/end dates and customized timelines. Client success teams, finance and sales departments can use a consolidated report directly from the contracts database to plan more effectively for renewals, extensions, escalations and retention. CLM tools can also track when a contract is initiated and executed by various departments internally and allow for the calculation of contract execution timelines.
2. Increasing visibility on cost leakage
Vendor contract management. It is just as crucial for companies to manage vendor contracts as it is client contracts. Poor vendor management leads to revenue leakage in reportedly 77% of all companies. My opinion is that the rest don't track and report it.
Vendor obligation management. Like managing client obligations, vendor obligations should be tracked comprehensively. Generating periodic reports on different categories of vendors and providing them to the business will allow visibility and facilitate risk management. This feeds into finance, procurement, compliance, information and data security, and risk management.
Tools that can help: CLM reporting can be customized to run reports on a vendor's start/end dates, detailing their obligations. This data can then be categorized by the departments managing those obligations. Teams can run keyword searches—including, depending on the tool, AI-facilitated scans for problematic legal language—to locate and organize the essential obligations, pricing sections and start/end date data relevant to procurement, sales and other parts of the business.
3. Managing contract obligations and performance
Create visibility on client and vendor obligations. Contract obligations can be tricky to manage for both client and vendor contracts. Legal departments can get intelligence on performance obligations for their client and vendor base. These reports, once generated, can help each department create greater visibility and track these obligations.
Track obligations. Creating feedback loops on obligation performance from all departments within the enterprise allows for the legal department to plan around risk management and planning.
Tools that can help: CLM systems offer tools that can report obligations for clients, vendors and employees. Running tailored reports with targeted search terms on obligations can create customized reports for each department that can facilitate resource allocation and risk management. Business teams can address bottlenecks and inefficiencies, and pivot accordingly.
4. Compliance risk management
Create visibility around the enterprise's regulatory, statutory and policy compliance requirements. Regulations can vary based on jurisdictions and need active tracking.
Structure audits. Properly-structured audits can be helpful for managing privacy and data confidentiality policies internally and across vendors.
Maintain risk registers. Risk registers are important tools and frameworks to track and manage the enterprise's legal and compliance risks. These are typically managed manually and can become risks for the enterprise.
Create audit schedules and feedback loops. Having regular schedules and ample opportunities for internal feed back are helpful for ensuring continual maintenance of the enterprise's compliance risk initiatives.
Tools that can help: It can be time-consuming to maintain and manage risk registries; in some cases, legal and compliance teams must build out and manage multiple dedicated registries simultaneously. Legal departments have a bevy of programs, alternative legal support providers, vendors and boots-on-the-ground outsourced research firms they can turn to for collecting, tracking and compiling key regulatory updates into digestible data. All, of course, while avoiding extensive outside counsel fees. Still, companies must take an added step to synergize their registry summaries with their contract management: they must apply those rules to find violations in existing contracts swiftly. Feedback loops once obligation reports are provided to different departments will help update these registers.
GCs can increase their positions as value centers for the entire organization by providing critical data around enterprise obligations, market responsiveness and risk management. With the practical and strategic use of legal transformation and their CLM's features, reporting functions and dashboards, GCs can empower their departments and the enterprise with data-driven business intelligence required to guide their organizations.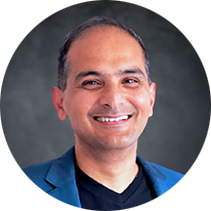 Tariq Akbar is the CEO of LegalEase Solutions, which offers corporate legal departments and law firms innovative support with regulatory compliance, contract lifecycle management, legal analytics, legal research and legal writing.
Reprinted with permission from "Legaltech News" © 2023 ALM Media Properties, LLC. All rights reserved. Further duplication without permission is prohibited. ALMReprints.com – 877-257-3382 – reprints@alm.com.