Customized Contract and Litigation Playbooks Built by Subject Matter Experts
Customized Contract Playbooks Built by Subject Matter Experts
Customized Litigation Playbooks Built by Subject Matter Experts
Key to your operational efficiency
LegalEase attorneys create comprehensive playbooks that provide legal and business explanations for all contractual terms, define pre-established fallback positions, and outline clear escalation protocols to manage your contracts and litigation. Our experts help you monitor playbook usage and suggest workflow improvements to implement an efficient and collaborative strategy across your organization.
The LegalEase Playbook Advantage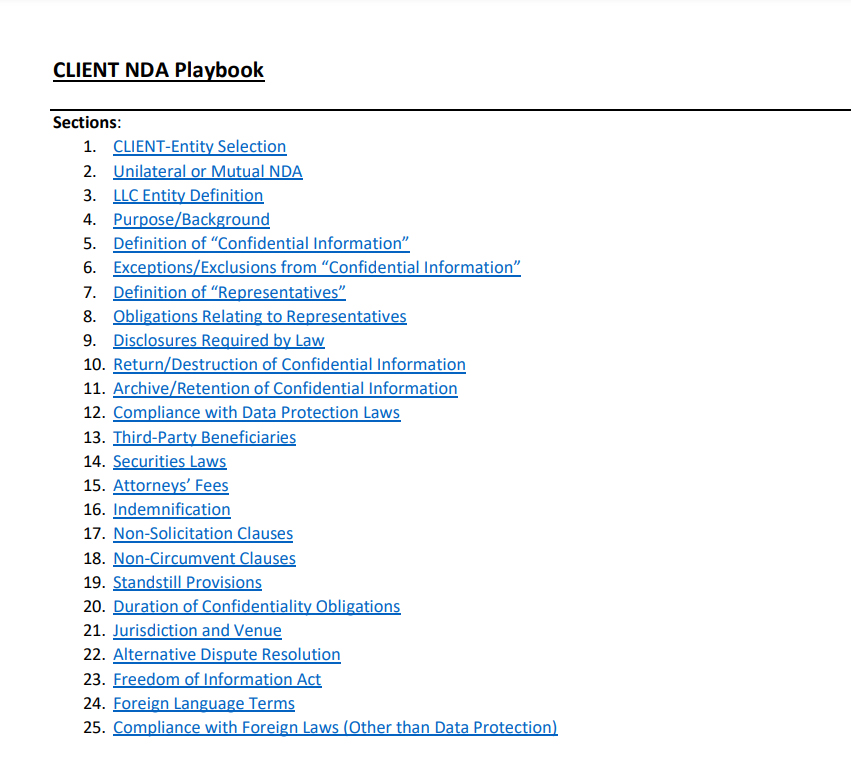 A customized contract review playbook
2 hours of consulting on choosing contract lifecycle software
Data analytics on judges and rulings
4 hours of legal research and writing
Our Solutions
We offer tech-powered customized solutions for Legal Departments
Successful Legal Departments Transformed
Years Industry Experience
of
clients
are companies with
over $1 billion in revenue
of clients are publicly traded companies
See What Our Clients Say!
The work that LegalEase does for me is invaluable. The attention to detail and responsiveness is what makes them stand out. They make me look so good on my client calls with their quality of work. This is a rockstar team!
- Chief Legal Officer, Software Company, Boston
KYC Compliance Screening is a crucial step in client onboarding. I decided to first start with a pilot of LegalEase's KYC process. The service and hybrid solution was top notch and exceeded my expectations, that I moved from the pilot period to an ongoing service need in 7 days.
- General Counsel, E-Commerce Company, Austin
About LegalEase Solutions
LegalEase Solutions is a legal solutions provider offering corporations, legal departments and law firms' innovative support with compliance and regulatory support, legal operations, contract review and lifecycle management, legal intelligence, and legal research.
We help modernize and streamline the legal function in organizations around the world. LegalEase identifies and utilizes cutting-edge technology, process engineering and right-sourcing to improve efficiency, speed up processes, and remove redundancy.