2022 ushered in the hybrid work model and helped legal departments transition from remote work to a newer and more efficient work model. However, post-pandemic, we saw the beginning of an economic downturn that impacts the way we work. 2023 is slated to be a better year in legal, equipped with breakthroughs in legal tech. Legal will face new challenges, and opportunities, that can be solved with new solutions and innovations. Legal technology will help legal departments tide over the recession, bolstering hybrid and remote work, and automating rote tasks.
What LegalEase Solutions Has to Say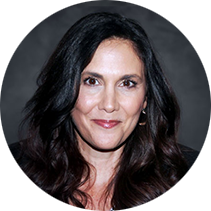 Patrice Asimakis, Director of Legal
We know tech adoption has increased, both at firms and in legal departments. Technology, together with automation and process improvements, are only half the battle. The organizations that will thrive in the next few years are the ones that nail change management. Leaders need to get their people to adopt. Further, even in an organization that attains 100% willingness to adopt, there may still be a lack of tech understanding. The challenge will be staffing the tech. Those who can achieve both adoption willingness and a staff capable of learning/leveraging tech will outperform other organizations in their industry.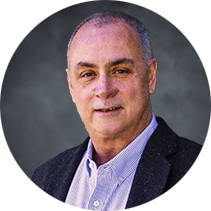 Jim O'Hare, Vice President – CLM Services
2023 will bring more NLP models to vendor CLM systems supporting more contract types and more complex formats. Further to basic meta-data extraction and clause decomposition, concepts specific to context and clause change materiality will get stronger. Growth in the understanding of contract obligations and outcomes and SLAs relating to them will be a significant growth area. Adding to that AI/ML will push further into the contract processes adding recommendations to workflow, guidance to different users as they enter CLM applications and deeper analytics/insights.
Tariq Hafeez, Co-founder and President
Like much of corporate America, there is no going back to the pre-COVID work from office model within legal departments. While Silicon Valley has been offering flexible work for years, traditional industries have followed suit. For example, Mitsubishi Motors North America announced recently that employees can work from home essentially forever, including its legal team. Other legal departments may require some minimum number of in-office days, but the vast majority will not require a full return to the office. Given the Great Resignation and the continued demand for talent, legal departments will be pressed to offer flexible work to retain and attract candidates.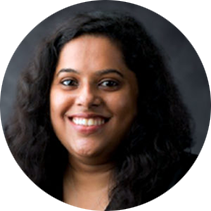 Naseeha Machingal, Director – Client Success
Every legal event in 2022 had at least 1-2 sessions focussing on lawyer burnout and importance of wellness at workspace. In 2023, discussions around mental health will only increase. There will be technology like Headspace being implemented across legal departments. Legal departments and law firms need to focus on mental health discussions at the workplace and use applications to drive these conversations at work. Such law firms and corporations will attract the best legal talent.
What Publications Have to Say
Artificial Lawyer asked experts in legal about their take on legal in 2023. Several experts in the field responded by saying that legal solutions will be consolidated onto single platforms for easier access and monitoring.
Bloomberg Law says that the field of litigation will grow by leaps and bounds, aided by legal tech. Litigation practice in 2023 will include "common-law data breach claims, product liability suits bypassing Section 230, and patent trends in SEPs and FRAND disputes."

JD Supra notes that Environmental, Social, and Governance (ESG) activities will focus on the safety aspect of their strategies in 2023. We're talking severe penalties for breaching or overlooking safety at the workplace, as well as scrupulous inspections.
Tech That Will Drive 2023
Artificial Intelligence
Artificial Intelligence (AI) saw a spike in use, from applications to softwares and more. With the rise of AI-powered legal tech, legal departments and general counsel have a formidable assistant by their side. AI offers error-free solutions and workflows, currently unmatched by human effort.
Automation
Although legal task automation was around before the pandemic, it gained popularity during and after the pandemic as legal professionals had to resort to working remotely. Legal task automation tools and software provide legal departments with the time and bandwidth they need to focus on pressing tasks, without worrying about rote ones.
5G Networks
The rise of 5G mobile technology allows for interconnectedness at the macro-level, networking heavy machinery and beyond. Legal will have its work cut out as companies navigate the brave new waters that 5G's rollout will bring with it.
Cybersecurity
With legal tech evolving by the day and offering powerful solutions to legal departments, cybersecurity will need to be ramped up to mitigate the risk and threats of cybercrimes. A renewed focus on cybersecurity will be essential for legal departments to protect their data and their clients from malware, hacking attempts, and digital manipulation.
About LegalEase Solutions
We've been a leading alternative legal service provider (ALSP) for over 17 years. Our expertise is in providing legal departments with the legal tech-powered solutions they need, in the tech-centric legal world.
In 2023, we're gearing up for an exciting world of innovative legal technology, because modern problems require modern solutions. We know that legal will continue to rapidly adopt CLM technology, automate rote tasks so that they can process case notes, and scale up with legal solutions that we provide.