Complying with growing global regulatory complexity represents the biggest legal threat to businesses with more than a quarter (28%) of global law departments citing frequency and complexity of regulatory changes as their biggest anticipated risk to the business.

Thomson Reuters
What was once on the back burner just a couple of years ago has muscled its way rapidly into becoming a #1 priority in 2023. Legal departments say that global compliance issues including ever-changing regulations around privacy and security, anti-money laundering efforts, digital economies, data governance and ESG regulations are what they're focusing on at the moment.
A Bloomberg Law article reports that Disney's compliance officer left recently. This move begets the question – what next – for compliance teams and legal departments. Can compliance and regulatory measures really be met without a compliance officer at the forefront? As compliance woes invade every facet of legal life, and with compliance and regulatory measures changing rapidly, legal departments worldwide are scrambling to complete compliance-related work as their workload increases by the day.
The Rapidly Changing Face of Compliance
On March 2, 2023, Deputy Attorney General Lisa O. Monaco said that the DOJ is standing by its statement "to find the right incentives to promote and support a culture of corporate compliance." According to the National Law Review, The DOJ announced that it will be cracking down on organizations that flout compliance and regulatory measures. In addition, the DOJ outlined measures to keep compliance teams streamlined and focused on corporate criminal enforcement as it applies to compliance. The three-pronged approach includes: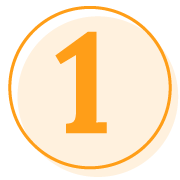 individual accountability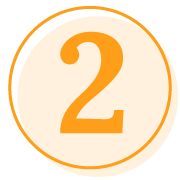 prior misconduct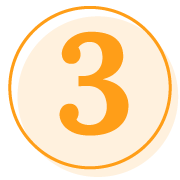 corporate monitors
Companies are expected to take ownership when they identify misconduct. Further, these companies should utilize compensation systems to ensure that their executives' financial interests align with the company's interests.
Increased Workloads on Tight Budgets
As if compliance nightmares aren't enough to deal with, legal departments have to grapple with tighter budgets thanks to the economic downturn. Organizations worldwide predict that their legal spend will rise exponentially over the next year. Sources state that almost 41% of legal departments forecast higher legal spend.
Staying on top of quickly-rising compliance workloads while counting every penny may seem like a stretch, but alternative legal service providers (ALSPs) may be the key. ALSPs have the technology and the legal knowledge to conquer rising workloads, while staying well within legal department budgets.
Leveraging Legal Tech and AI to Combat Compliance Burdens
In addition to utilizing ALSP services, legal departments looking for data-driven processes will get what they're looking for in Artificial Intelligence (AI) and legal technology compliance solutions. Investing in legal tech can streamline processes, enhance collaboration, and attract & retain top talent during times of turbulence such as the current ones punctuated by changing compliance and regulatory measures.
A Financier Worldwide article notes that using metrics from data can demonstrate the "value of a legal or compliance department to a business". This holds true when compliance teams are stretched thin and working on shoestring budgets. Legal tech and AI solutions, and ALSP solutions won't just help legal departments tide the storm, but they are also valuable resources for everyday legal work.