Legal forecasters expect litigation caseloads to grow throughout 2023, with some estimating that companies will face 'more litigation than ever' this year and that litigation matters will be more complex and riskier than in the past.

IPRO
The recession adversely affects companies around the world, hitting legal departments the hardest. According to legal forecasts, 2023 will be a heavy year of litigation, as caseloads are expected to surge. In addition, litigation matters are expected to be even more complex, with legal risks to manage as well.
Legal departments need to manage the increasing number of litigation cases that will take up most of their time, while taking care of other legal work as well. With recession playing spoilsport on budgets, these legal departments need to strike a balance between staying within budget yet completing all of their legal work.
Non-legal litigation work including data management, eDiscovery, and document drafting can be outsourced. Alternative Legal Service Providers (ALSPs) offer legal departments expert litigation support services that stay within budgets and surpass expectations.
5 Benefits of Litigation Management
Significantly saves costs
Reduces time spent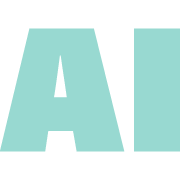 Utilizes cutting-edge AI + ML software
Accurate results every time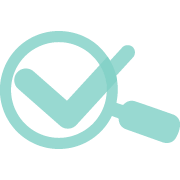 Mitigates risk across the firm
Litigation Management Tools for In-House Teams
ALSPs offer legal departments solutions to lighten the burden of rising litigation cases. What's more, litigation support solutions are affordable solutions that fit into any recession-affected legal budget.
1) e-Discovery
An e-Discovery solution offers processes to identify, collect, process, review, and produce evidence that legal departments can use as evidence. There are many types of information that e-Discovery can pull up and collate, including emails, documents, spreadsheets, databases, and social media content.
Generally, e-Discovery is carried out by attorneys, IT professionals, and litigation support specialists. It typically begins with the identification and preservation of potentially relevant ESI (electronically stored information), followed by the collection and processing of that data to make it searchable and accessible for review. Reviewers then analyze the ESI to identify relevant information and assess its potential impact on the case.
Companies that process high volumes of litigation cases can utilize e-Discovery softwares or solutions from ALSPs. AI-powered e-Discovery solutions are an affordable way to mine for data, save time, and allow attorneys to focus on more pressing matters.
2) Intellectual Property Management
For IP-focused companies, an IP management solution provides a unified process for managing, growing, and protecting an IP portfolio. Companies that leverage IP management solutions such as IPfolio streamline workflows by integrating the high-volume world of IP management with their other systems. If your IP management solution integrates with your e-Billing system, you can eliminate duplicate data entry and keep your engineering, legal, and finance teams in sync.
3) Online Negotiation Platform
In litigation cases, online negotiation platforms bring the disputing parties and a mediator together. Online negotiation platforms solve issues that a physical negotiation may present.
In an online negotiation platform, all parties can amend and track changes in documents and redline them in one location. All parties can access and view live edits and updates in the same document.
Physical negotiations require equipment and tools. Online negotiation platforms only require the software, eliminating the need for office equipment, chairs and tables, and all costs associated with a brick and mortar establishment.

4) Litigation Support
Litigation support services assist legal departments in managing litigation case data. ALSP attorneys will identify, sort, index, abstract, and consolidate data produced in litigation cases. Some litigation support services include
Discovery responses
Motion drafting
Medical record summaries
Deposition summaries
5) Litigation Analytics
Legal analytics software helps legal departments get the edge in court. With this solution, ALSPs gather information and data on judges, courts, attorneys, and similar cases for relevant practice areas. This information allows legal departments to understand nuances in the litigation case and build a strong case strategy.
Litigation support services provide a solution for legal departments to operate with tight recession budgets. They can outsource non-legal and legal work to ALSPs that have attorneys who understand their litigation needs and beyond.